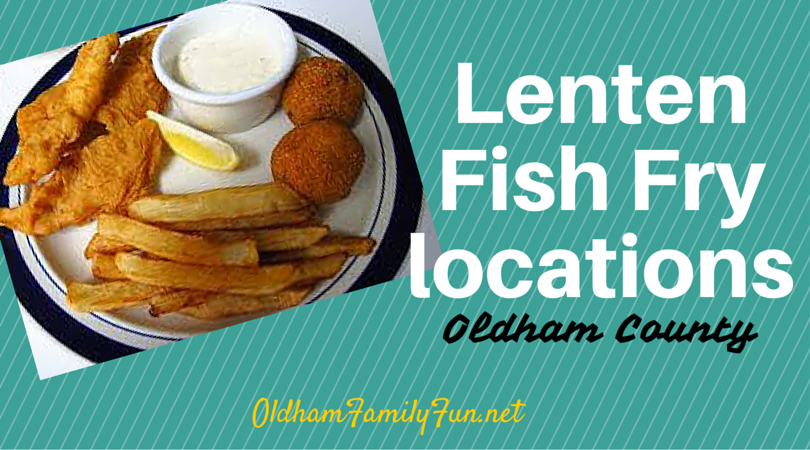 St. Aloysius Catholic Church
Pewee Valley
Fish Fry on Ash Wednesday, March 1 and then on Fridays, March 3-April 7 (no fish fry on Good Friday)
5-7:30pm
Drive-thru service. Fried fish, oysters, shrimp, pizza and several fresh side options!
St. Bernadette Catholic Church
Located at Saint Mary Academy in Prospect
Fridays, March 3-24.
5-8pm
Fish, shrimp, oysters, great sides and $1 drinks. Kids meal available with pizza, side and drink.
Immaculate Conception Catholic Church
LaGrange
Fridays, March 3-April 17
4:30-7:30pm
Boston scrod, shrimp, pizza, hush puppies and sides. Large $10, Regular $8, Small $6, free for children under 5.
North Oldham Lions Club
Prospect
Fridays, March 3-April 14
5-7:30pm
Sullivan chefs prepare hand breaded fish, homemade onion rings and coleslaw and mac n cheese.
St. James Episcopal Church
Pewee Valley
Lenten Soup Suppers beginning on March 8-29
Check back to their website for more information.
Pewee Valley Presbyterian Church
Pewee Valley
Fish Fry
4:30-7:30pm