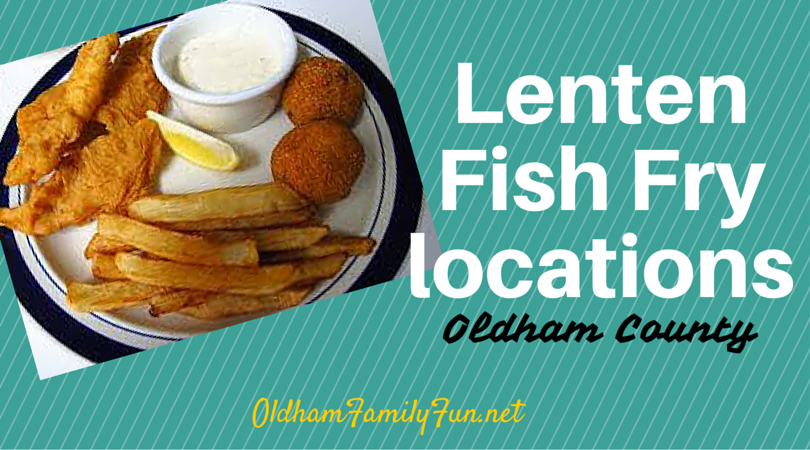 It's Fish Fry Time! Let us know your favorite spot!
St. Aloysius Catholic Church
Pewee Valley
Fish Fry on Ash Wednesday, February 14th and then on Fridays, until March 23rd (no fish fry on Good Friday)
5-7:30pm
Drive-thru service. Fried fish, oysters, shrimp, pizza and several fresh side options!
St. Bernadette Catholic Church
Located at Saint Mary Academy in Prospect
Fridays, beginning February 23rd, 3/2, 3/9, 3/16 & 3/23
5-8pm
Fish, shrimp, oysters, great sides and $1 drinks. Kids meal available with pizza, side and drink.
Immaculate Conception Catholic Church
LaGrange
Fridays, February 16th-March 23rd
4:30-7:30pm
Boston scrod, shrimp, pizza, hush puppies and sides. Large $10, Regular $8, Small $6, free for children under 5.
North Oldham Lions Club
Prospect
Check back for more information. They are hoping to reopen on 3/2 and start Fish Fry carry-out and dine-in options soon after!
St. James Episcopal Church
Pewee Valley
Lenten Soup Suppers every Wednesday beginning 2/21.
Check back to their website for more information.
Pewee Valley Presbyterian Church
Pewee Valley
Fish Fry Dinner on 3/23 4:30-7:30pm
Here's a big list of options in Louisville!