This post contains general information about the Summer Reading Program and 2017 dates.
Summer is just a few short weeks away! Kick it off with the
Oldham County Public Library
Summer Reading Program!
1. The Kick-Off Party!
Enjoy the fun-filled celebration on Saturday, June 10th 11am-2pm at the Main library in LaGrange! Sign up for the Summer Reading Program, have fun interacting with the animals from Honey Hill Petting Zoo, activities with the Kentucky Science Center, listen to music, cool off with a sno-cone, play games and more!
The Mahan Branch in Goshen is also celebrating on Monday, June 5th 4-6pm with face painting, fire trucks, crafts and more!
The kick-off parties, scheduled activities and programs are FREE!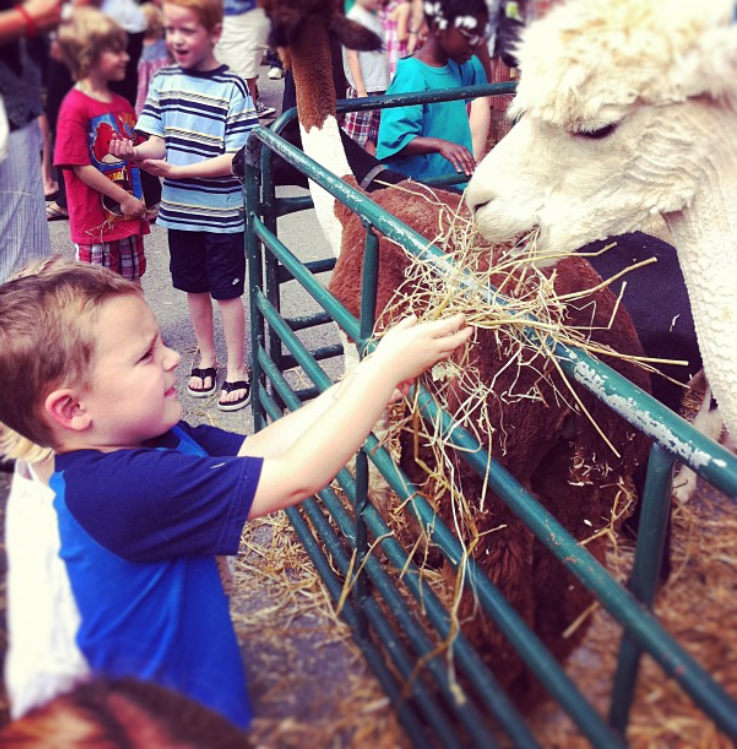 2. The Learning Experiences!
Our librarians sure know how to make reading and learning super fun! They have a schedule jam-packed with different activities. The 2017 Theme is "Build a Better World." Readers can sign up for some hands-on learning, stories and more. There are different activities for different ages each week. Program ages begin at babies all the way up to teens: Toddlers 2 and under, "Little Builders" 3-6, "Globe Trekkers Level 1" 6-9, "Globe Trekkers Level 2" 9-12. Adults, there are even cool programs planned for you!
Crazy 8's is new this year! This Summer math enrichment program is for ages 6-11. Book Besties, Paws to Read and Kindergarten Programs will be available for sign ups too.
*Special tip for families:
sign ups are required for some of these programs and they usually open one week prior to each class. Check the website early in the morning or watch
Facebook
!
3. The Special Guests!
Expect to see popular guests return like Madcap Puppets and Silly Safaris. There are some new guests too - we won't give too much away, but expect to be amazed by some cool tricks, see a theater show, learn some history and maybe see some sea creatures! *Special tip for families: Some of these shows are first come, first serve, so make sure you watch the schedule and arrive early!
4. The Way Cool Prizes!
Not only is reading beneficial for development and continuous learning over the summer break, but the kids get rewarded for their effort! Each reader that completes the program will be entered to win a prize and also receive a packet full of great coupons and freebies from around the area. Some businesses include Hometown Pizza, The Kentucky Science Center, MegaQuest and Dairy Queen!
Celebrate some more at the pool parties at the Oldham County Aquatic Center! Pool parties are scheduled the 2017 summer by elementary schools for July 24th, July 26th & July 31st. Make sure you get a pass for your pool party date! (The parties, of course, include preschool, homeschool, private and nearby county schools, too.)
5. More and More Fun!
We love that the program includes evening and drop-in activities with such things as crafts, legos, family story time, open maker lab and more. Everyone loves a good indoor movie when it's just too hot or gloomy outside. The library has
some great films
lined up!
*Special tip for families:
get comfy during the movie! Bring some blankets, pillows and snacks. Enjoy that time together!