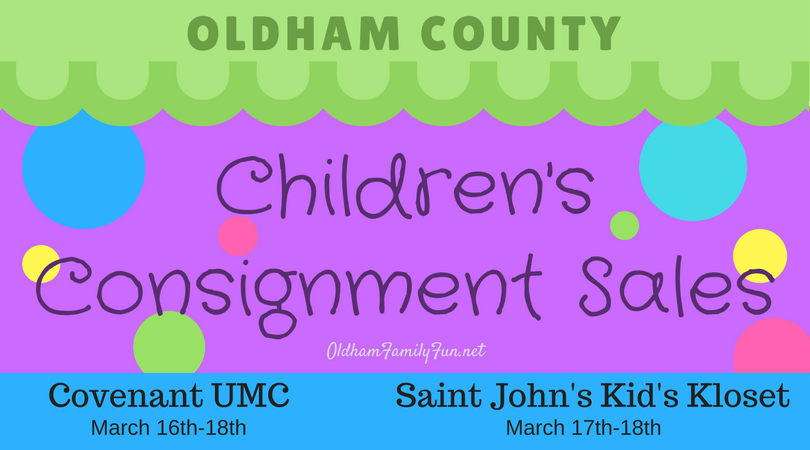 Whether you're buying or selling, consignment sales are super family-friendly! We have the Oldham County Spring Sales linked up here for you! Save the date!
Covenant United Methodist Church in LaGrange
March 16 & 17: 9am-2pm & 6-8pm
March 18 (half price day): 8am-12pm
St. John United Methodist Church in Prospect
March 17: 9am-7pm
March 18 (half price day): 9am-1pm
SPRING SALE IS NOT LOCATED IN OLDHAM COUNTY!
Louisville Sports Academy in Louisville
March 9 & 10: 9am-8pm
March 11 (25% off day): 9am-2pm
March 12 (50% off day): 12-4pm
Check out our Consignment Sale post
here
for more information on consignment sales & stores in the area.