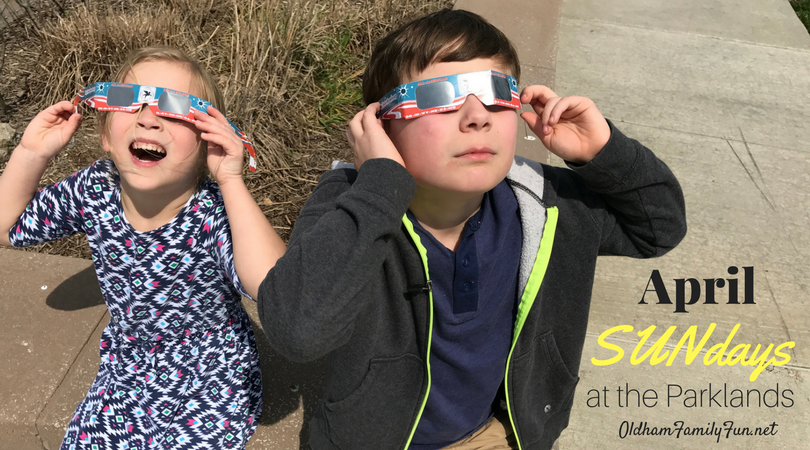 Something exciting is happening on August 21st! Families in Kentucky will experience a total solar eclipse on this day! Hopkinsville, Kentucky is the prime spot to view the eclipse, allowing viewers 2 minutes and 40 seconds of awe and wonder!

The last time a total solar eclipse was visible in the United States was in 1979! During a total solar eclipse, the moon's diameter will appear larger than the sun's diameter as it passes between it and Earth. The moon's diameter will block all direct sunlight and for those in the path of the eclipse, this blocking will turn day into darkness.
April SUNdays in the Parklands
is a fun program put on by the Louisville Astronomical Society. On Sundays in April, members of the
Louisville Astronomical Society
will be at Beckley Creek or Broad Run Park to talk about how to view the eclipse safely. From 1-3pm, visitors can talk with a member of LAS, view the sun with one of their telescopes, learn about the upcoming solar eclipse and learn about different methods of viewing the eclipse safely.

When we visited Beckley Creek Park, we learned how to make a shoe box solar viewer. We used the LAS telescope to view the sun that day and were told quick facts about it. Another neat viewing tool shown to us was a large piece of cork board with a piece of number 14 welder's glass taped to it. LAS also gave children paper viewing glasses for August 21st. The kids got a kick out of viewing the sun using all of the different instruments.

Whether you're planning a trip to Hopkinsville for the total solar eclipse or staying close to home, make sure you check out this free program at the Parklands. Follow the LAS website for monthly events and other solar eclipse special events planned.

Learn more about the solar eclipse passing through Hopkinsville, Kentucky
here
.