This is a partially sponsored post.
Camp-A-Bunga at All About Kids is high-energy fun all day long that's far from ordinary. Don't worry about your kids sitting around and watching TV all summer – here they'll interact with other children, play games, learn skills, enjoy different camp themes each week and have an experience like no other! Our caring and nurturing staff will make sure your camper has fun every day of the week at camp! Each day features swimming (ages 6 and up), Open Gym, instructed classes with our awesome staff, arts and crafts and lots more! We provide lunch and snack for each camper, however, if your child has allergies or special dietary requirements, please bring a sack lunch. Camp-A-Bunga is great for all ages 4 and up. Camper ratio is 10:1 so we can maximize the fun and safety for everyone! Hours of camp are 9am-5pm. Lunch and snack are included! Early Drop Off (8am) and Late Pick Up (6pm) are an additional $6 each/child/day (20% discount applies to siblings!) Full payment is due at the time of registration. We must have a current AAK liability waiver/registration form on file signed by a PARENT or LEGAL GUARDIAN before a child may participate in our Day Camps.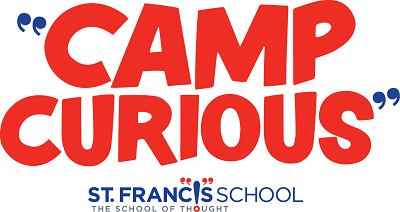 Experience 64 acres of summer fun in Goshen during
St. Francis School's "Camp Curious"
full and half-day camps. Open to ages Preschool through 8th grade, campers will enjoy outdoor adventures including nature walks, garden time, and visits with our farm animals. Preschool (ages 2-years-old to 5-years old) half-day camps run June 4th - June 29th, Monday - Friday, from 9:00 a.m. - 1:00 p.m. with weekly themes guiding new experiences. Themes include Treasure Hunters, Once Upon A Time, Summer Suncatchers, and Happy Birthday, Eric Carle!. Each week includes splash days.
Kindergarten - 8th grade camps run May 29th - July 20th with full and half-day options Monday - Friday starting at 9:00 a.m. Specialty camps include Camp Invention, Bricks 4 Kidz®, Minecraft, musical theater, art, and more! For more information, please visit
www.StFrancisSchool.org
or contact Debbie Adkins at
502.795.3860
or
DAdkins@StFrancisSchool.org
.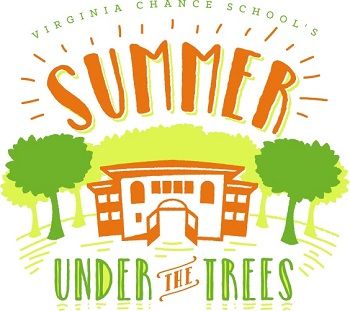 Summer Under the Trees Virginia Chance School
Summer as it was meant to be! Summer Under the Trees is an outdoor camp for the adventurous child, ages 2 years through 5th grade, held on the Virginia Chance School Campus. Summer Under the Trees nurtures children's natural sense of wonder and fosters a lifelong connection to the outdoor world through dynamic child-initiated play and outdoor discovery. Gather with friends and experienced teachers as we explore our beautiful 26-acre campus in a summer of outdoor games, art, music and fun! Virginia Chance School- Summer Under The Trees
http://www.chanceschool.org/apps/pages/camp

Club SciKidz
A STEM day camp where every child is a scientist! We offer a large variety of interesting camps including Video Game Creation, Veterinary Medicine, Minecraft programming, Engineering, Space, Paleontology, Biology, Chemistry, Oceanography, LEGO® Robotics, drones and much more! Each camp inspires interest in science and technology by involving kids in the creation of hands-on experiments and take-home projects. Many of our camps have expertise of visiting professionals too. For example, campers will hear from actual veterinarians and crime scene investigators for Emergency Vet and CSI camps. We also incorporate recreational time to allow brain breaks and friendship building, ensuring the best time for your child. Our goal is for kids to have fun and get excited about science! Our camps specialize in hands-on, minds-on activities for children going into PreK through 9th grade. Camps are Monday through Friday 9 AM to 4 PM with pre and post camp care available. Camps are $255+ per week.
The Louisville Zoo
has you set for summer with the wildest camps in town! With nearly 50 camps to choose from, kids are sure to have a season full of fun and unique learning in the Zoo's "living classroom." Campers can enjoy a wide range of exciting camp topics for every grade level, every week of summer. Among these nearly 50 camps topics include Animal Olympics, Animal Grossology, Shark Week, Fantastic Beasts, Photo Safari and Zoo Dunnit? We've also expanded two of our favorite programs – Backstage Pass and Vet Camp – to give your camper an even cooler summer experience. These special two-week long Zoo Academy camps will give you an in-depth, unique look at what our veterinarians and professionals do at the Zoo. A limited number of one-week registrations for Backstage Pass and Vet Camp will be accepted. Prices for the two week Zoo Academy are $500 for members and $560 for non-members. All one week camps will be $265 for members and $295 for non-members. Due to Memorial Day and July 4th holidays, registration for 4-day weeks will be reduced to $212 for members and $236 for non-members. For full camp descriptions and information on how to register, visit
Louisville Zoo Camps
Get Outside! Summer Camps at
The Parklands of Floyds Fork
Keep your student engaged and entertained while school is out for the summer. Campers in grades K-6 spend their days participating in discovery-based field experiences and science investigations in The Parklands Outdoor Classroom. Get Outside! Camps are based in Beckley Creek Park and the PNC Achievement Center for Education and Interpretation. These full-day programs (from 9 a.m. – 4 p.m.) include hands-on classroom activities, field hikes, "Sprayground Wednesdays," and so much more! Summer Camps take place over eight weeks from June through August. Each week includes one camp for campers entering K-3 and one for 4-6 graders. Our 2018 topics include Water Warriors, Paddle The Parklands, Winged Wonders, Rangers in Training, Grossology, Wilderness Explorers and Feeding Frenzy. Summer Camp pricing is $220 for Parklands Members and $245 for non-members. Save $15 when you register by Friday, May 4.
Become a Parklands Member at www.theparklands.org/Member.
www.theparklands.org/camps
502-584-0350
outdoorclassroom@21cparks.org
Whet Your Palette
is excited to offer you another summer of rip-roaring fun! In the summer of 2018, you'll find some of our campers favorites such as Brownies & Fairies Camp, Our Creators Creations and the all-time favorite MESSY Camp. Plus other front-runners such as Star Wars Camp and Animal Camp. This year we're rolling out new camp options including Knights & Damsels Camp, Lego Camp, A Day at the Beach and what's sure to be a favorite...Disney Camp. There are over 9 camp themes to choose from this year.
At Whet Your Palette each of our camps are themed based
. Campers will participate in a variety of activities all geared around the weekly camp theme. We welcome a wide range of ages and have campers divided by age groups: 4*-6, 7-9 and 10-12. You can register your child for 1 camp per day OR sign up for our all day camp option which will add to everyone's summer fun!
Visit our website for registration
. We limit space so all campers have a great experience. So grab your campers spot now! Call us at 502-438-8865 with any questions!
Camp Invention's
all-new summer program, Fast Forward, shows children that even the wildest and craziest ideas can become reality! Campers in grades K-6 will create a vehicle of the future, design a mechanical robot dog, and build futuristic dream homes. Local educators lead the week of fun, hands-on, STEM activities! Visit
campinvention.org
or call
800.968.4332
to register. Use promo code ThinkBig25 to save $25 (expires 3/23) and ThinkBig15 to save $15 (expires 5/4).
See more camps on
LouisvilleFamilyFun.net
More camps for Oldham County Kids (in alphabetical order)
Many camps have not updated their website to reflect 2018 information. Check back for updates.
All About Kids
(Crestwood) - See ad above.
Camp Hi Ho
(Louisville) - Camps beginning in June and ending in August. Ages 5-13. 9:30am-3:15pm $275/week.
Chance School Summer Under the Trees
(Louisville) - See ad above.
Circle Bar C
(LaGrange)
Club Sci Kids
(Louisville) - See ad above.
Creasey Mahan Nature Preserve
(Goshen) - Join us for 4 days of fun! Hiking, exploring, nature crafts, tie dye, hayrides, games - everyday is an adventure. Campers entering 1st grade - 6th grade. 6/12-15 and 6/26-29 $165/week (sibling discount offered).
Fun-Tastic Camp
(LaGrange, Buckner area)
Gillman's Dance Academy
(Crestwood)
Hidden Bridge Farm (Prospect)
Jo Cornell Stables
(Crestwood)
Louisville Zoo
- See ad above.
Oldham County 4H Camp
(Lake Cumberland) - 7/16-20 for ages 9-13 8 year olds entering 4th grade. $290
Oldham County Cooperative Extension Office Kid's Cooking Class
(LaGrange, Buckner area) - June 26th & 27th. More information coming soon.
Oldham County History Center
(LaGrange) - 6/7-8 and 6/14-15 9am-3pm Ages 7-12 $75/child. Underground Railroad Summer Camp and Farm Life Summer Camp
Oldham County Parks & Rec
(LaGrange, Buckner area) - 2018 info coming soon.
Oldham County Schools Arts Center
(Crestwood)
The Parklands
(Louisville) - See ad above.
Power & Grace Gymnastics and Dance Studio
(Prospect) - Ninja Warrior Camp 6/11-15, Cartwheels & Creations 6/18-22, Cheer & Tumbling Camp 7/9-13, Xcel Team Camp 7/30-8/3 and 8/6-10
South Oldham Boys Basketball Camp (Crestwood) - 2018 info coming soon.
St. Aloysius School Camp
(Pewee Valley)
STEAMPunks
(Prospect)
St. Francis School "Camp Curious"
(Goshen) - See ad above.
Whet Your Palette
(Lousiville) - See ad above.
Windhover Farm
(LaGrange) - Our summer camp dates for this year are June 13-15, July 16-18 and August 1-3. Camps run 9:00-3:00. Cost is $175. Facebook info
here
.
Yew Dell Botanical Gardens
(Crestwood) - Louisville Visual Arts Camp: Art in Nature. 6/4-8, 6/18-22, 7/9-13 9am-12pm. Ages 7-12.
YMCA
(Buckner)
Zaniac
(Louisville)
Zubrod Stables
(Prospect)