With social distancing in place and many restaurants limited to carry-out orders, families are finding ways to be creative with dining experiences. Oldham County's local tea parlor already offered a unique dining experience and now families can find ways to enjoy tea and treats at home together.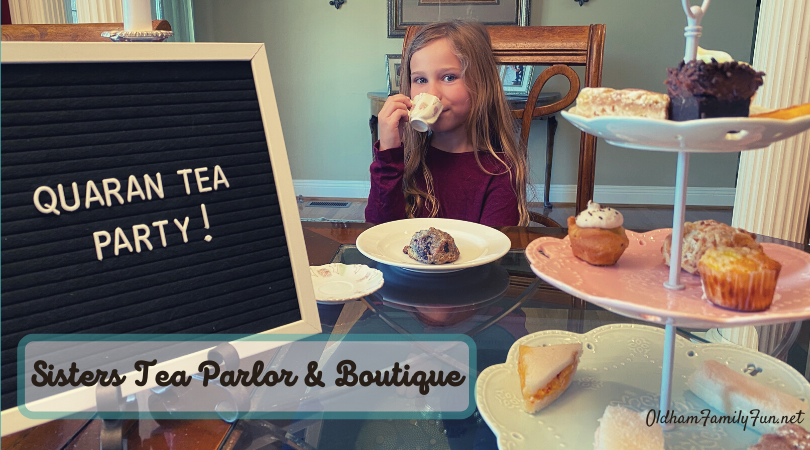 I wanted to plan something special for my eight year old daughter during the quarantine. She was missing friends and the weather was too rainy and cold to go outside. I saw that
Sisters Tea Parlor & Boutique
was still open for carry-out ordering and was offering their tea trays to-go. I ordered a take-away 3-tiered tea tray with tea for $21. This tray was plenty for the two of us to share as a treat.
Ordering was simple. I found the menu online and on their
Facebook page
and called in our order. They do ask for a couple of hours to prepare if you are wanting the tray the same day. Once we arrived at Sisters we called the store to let them know we were outside and they brought our treats and tea to our car. They were packaged up pretty and ready to go.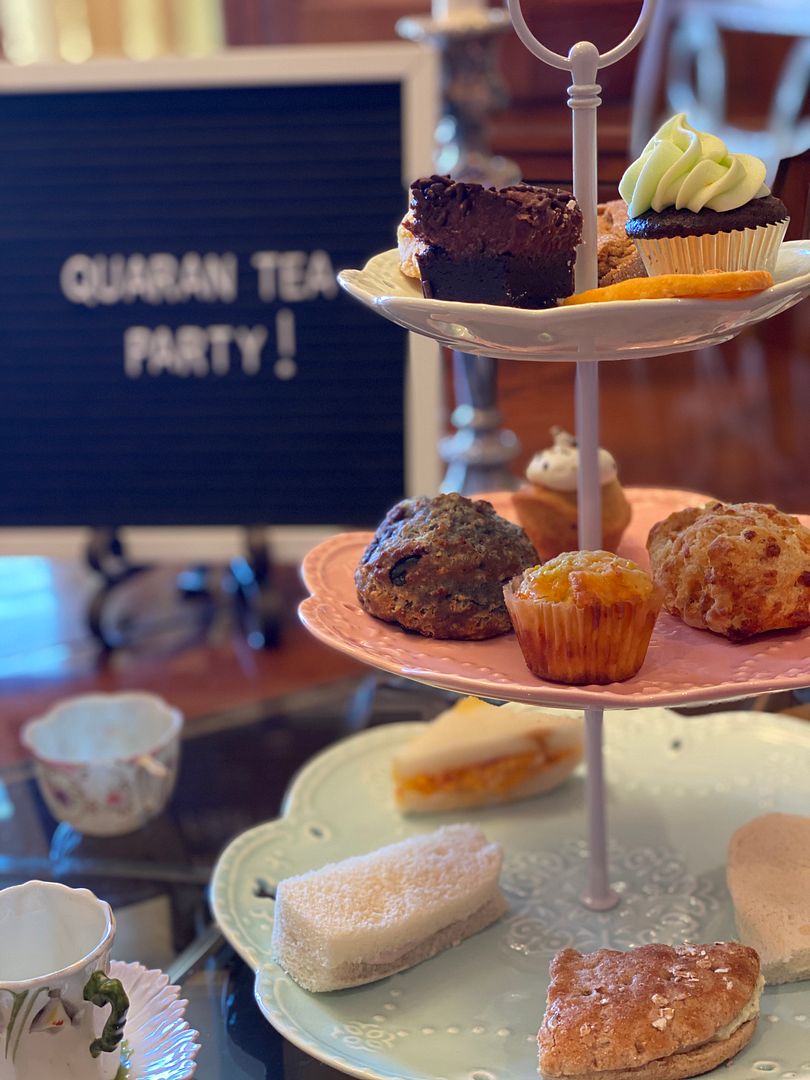 The tray we ordered included 6 tea sandwiches and savories, 2 scones with lemon curd, 5 petite sweets and a 24 oz tea. They helped me pick out a tea that suited my taste, which was their "Buckingham Palace" tea. It was delicious and perfect! Once I got our order home, I surprised my daughter in our dining room with a special "Quaran Tea Party." I already had tea cups, candles and a tiered tray to help us feel like we were actually at Sisters Tea Parlor & Boutique. We split everything in half, I drank the hot tea and she had juice in her fancy tea cups. We played music and discussed our favorite treats as we made our way up to the top of the tray. It was a great way to connect and enjoy each other's company.
Sisters has many other carry-out options and does offer special menus for those with allergies. Some menu items that caught my eye are the scones to go (baked or unbaked), their family bundle and a smaller 2 tiered tray to go. Their boutique is also filled with fun tea items and more.
If you're looking for a way to bring a little fun into your home when we are asked to stay home, Sisters Tea Parlor can certainly help you out. Sisters Tea Parlor & Boutique is a small business located in Buckner at 4765 Fox Run. Have a tea party at home and make it your own!